The arrival of vegetable protein on the market in the last century was a milestone that marked a turning point in eating habits. In the 21st century, the arrival of plant-based pea protein represents a profound change in the food industry.
We do not exaggerate, and we agree.
That is why at Dacsa Group, through our subsidiary Molendum Ingredients, we are joining this unstoppable trend with our texturized vegetable pea protein Pésol Pea.
Pésol Pea, the texturized vegetable pea protein.
After assessing the nutritional quality of vegetable protein, its demand by the end consumer and its applications in the food industry, our R&D technicians have not ceased in the search for vegetable solutions as an alternative to animal protein.
A search and an effort that have culminated in success.
Pésol Pea is the name of an innovative product from Molendum Ingredients, which has already begun to be used as an ingredient to replace meat and fish in food preparations.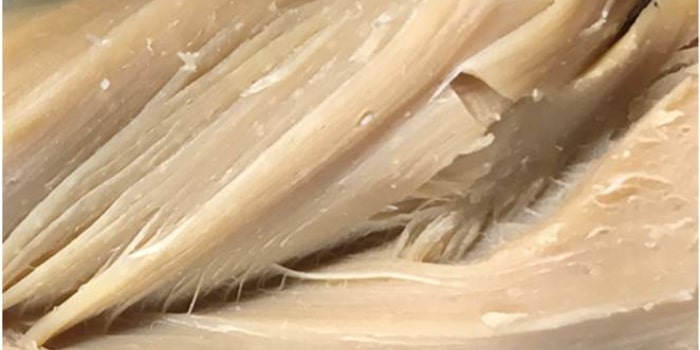 Pésol Pea is a vegetable protein of high nutritional value that, both wet and dry, is presented as a versatile alternative to animal protein in different formats, so that each company can integrate it into their products.
On the other hand, Dacsa Group has been committed to sustainability for more than 20 years, and we have transferred this commitment to Pésol Pea.
This is the reason why, apart from its values as an ingredient, Pésol Pea is an alternative that fits in with our Sustainable Development Goals, SDGs, fully aligned with the framework of the 17 Goals of the United Nations 2030 Agenda, especially with Goal 12 in which we are committed to ensuring sustainable consumption and production patterns.
Change in the food industry is unstoppable and Pesol Pea's participation in it is a fact.
A clean label solution, entirely plant-based, sustainable, allergen-free and GMO free that is here to change, improve and enrich the food industry and satisfy the most demanding consumer requirements, both nutritionally and in terms of social awareness.
The acceleration of demand is unstoppable.
Consumers are looking for nutritional alternatives to certain types of food, and this is making them more demanding.
On the one hand, the indicators are clear when it comes to the progressive advance of vegetable protein consumption. According to a study published in Grand View Research, the global market for plant-based protein supplements is expected to grow by 7.1% between 2019 and 2025.
Meanwhile, R&D technicians from different companies warn that this is only the beginning of a cross-cutting food revolution in society.
So, is this the perfect time for Pésol Pea to enter all sectors of the food industry?
To answer this question, we must look at the market trend indices: the demand for plant-based products as an alternative to meat, in all segments – social, age or gender – is growing steadily and unstoppably.
It is no longer just vegans, veggies or environmentalists, which have also increased. Many people are now considering trying other products out of curiosity, to improve the quality of their diet, or to follow trends. And people, at the end of the day, are what we really care about.
People have access to a lot of information that is circulating and whose message is getting through to a society that aspires to nutritional wellbeing by consuming clean label, plant-based and GMO free products.  Although, without renouncing organoleptic or culinary qualities.  And, of course, not at any price, as they also demand that sustainability factors be considered.
In this scenario, Molendum Ingredients, a subsidiary of Dacsa Group, offers industrial food companies a solution, unique in Spain, of wet texturised vegetable protein: Pésol Pea.